SOOOOOOO I've been super busy. I apologize that I haven't been blogging as much but I'm starting to handle all the crazy-ness in my life.
So here's a recap of the last two weeks.
We signed up to do the Cache Valley Gardner's Market at Merlin Olsen Park every saturday so if you live up in Logan, UT come check out all of the handmade items that Alex I will be making!
My new favorite item that I have been making are these large magnets for only $1.00! But seriously there are so many awesome fun new handmade items that we are making for the store. SO LOTS OF new things will be coming to the store which also means these items will be available to you online through www.violethillboutique.com
I also do a little photography on the side. I know I'm crazy I don't know how I have time for all of this I really don't. A sweet friend of mine is getting married to this dapper young man. They are adorable! It was fun to do a little engagement session with them.
Volleyball season has come to a sad end. These are the 16's team that I coach. It was so fun to get to know them, and coach them. These girls are amazing. So proud to be their coach. So sad I coached my last game last week.
On top of that...I just walked and receive my diploma from USU.
I wore a fedora like 10 times within the last two weeks. I LOVE MY fedoras. I have 2 in black, 1 in beige, and 1 in grey. A girl can never have too many fedoras.
I had another photoshoot. This time with my adorable nephew that I love and adore.
I also was able to spend some time with my beautiful mother for Mother's Day. She's my inspiration. This lady is taught me everything I know...not to mention she was my personal stylist until I started picking out my own clothes. But I still ask her like everyday on outfit choices. She's amazing. I can't say enough about her.
Ps happy mother's day to everyone out there. All you ladies out there. You don't have to be a Mom to celebrate mother's day. We are all mother's in one way or another.
And last but not least!
THE GIVEAWAY WINNER from Elise's Pieces blog.
I kid you not I did not rig this it was ALL random.org.
So if you know anything about Elise you know that her BFF is Nichelle from Vintage Wanna Bee.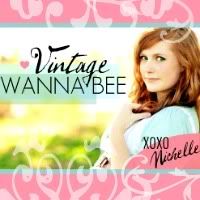 These two girls are amazing! Such an inspiration to me! Seriously if you don't follower their blogs...you are missing out.